Step 1. Pick the product you like.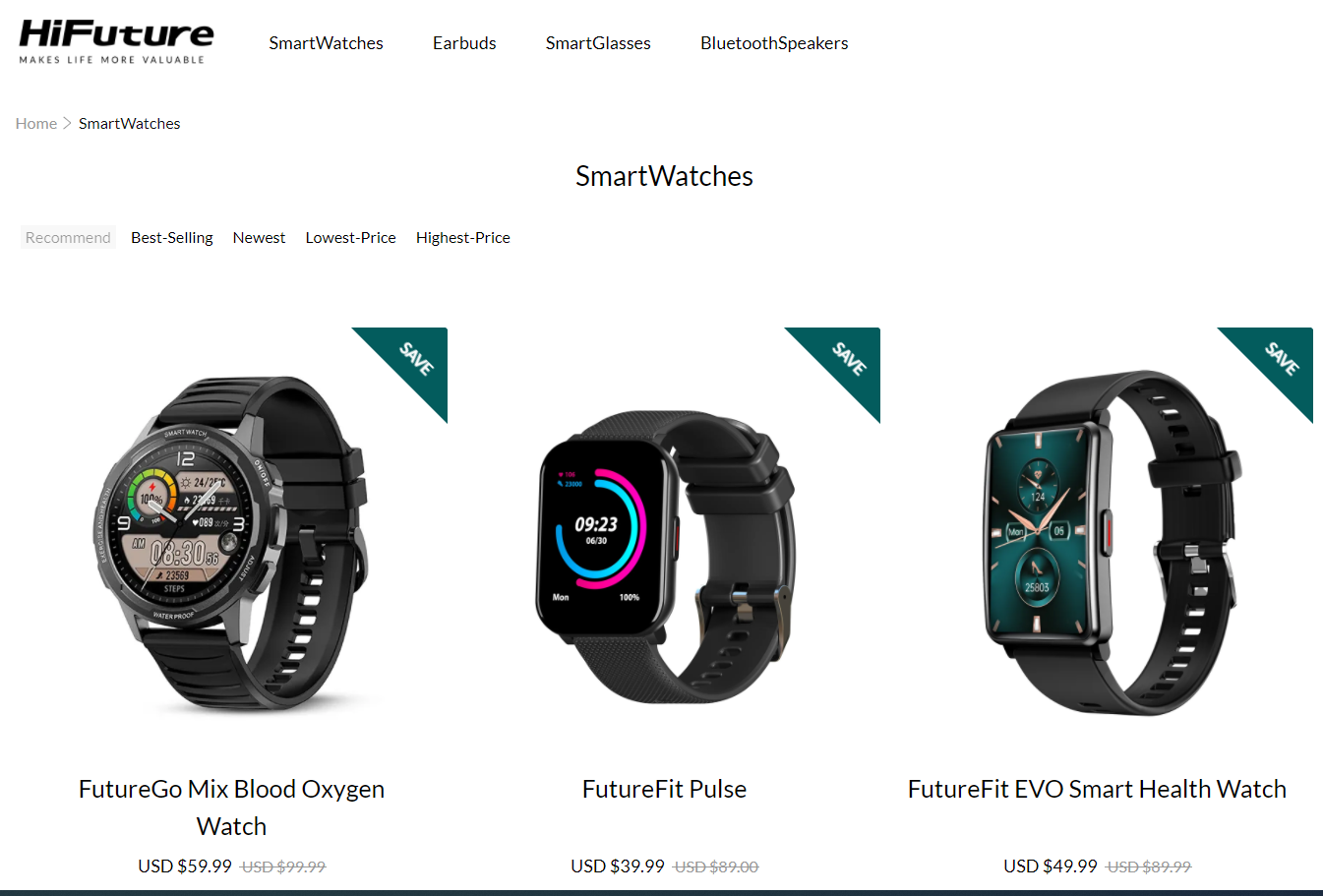 Step 2. Come to the Product Page, Click the Button "BUY IT NOW".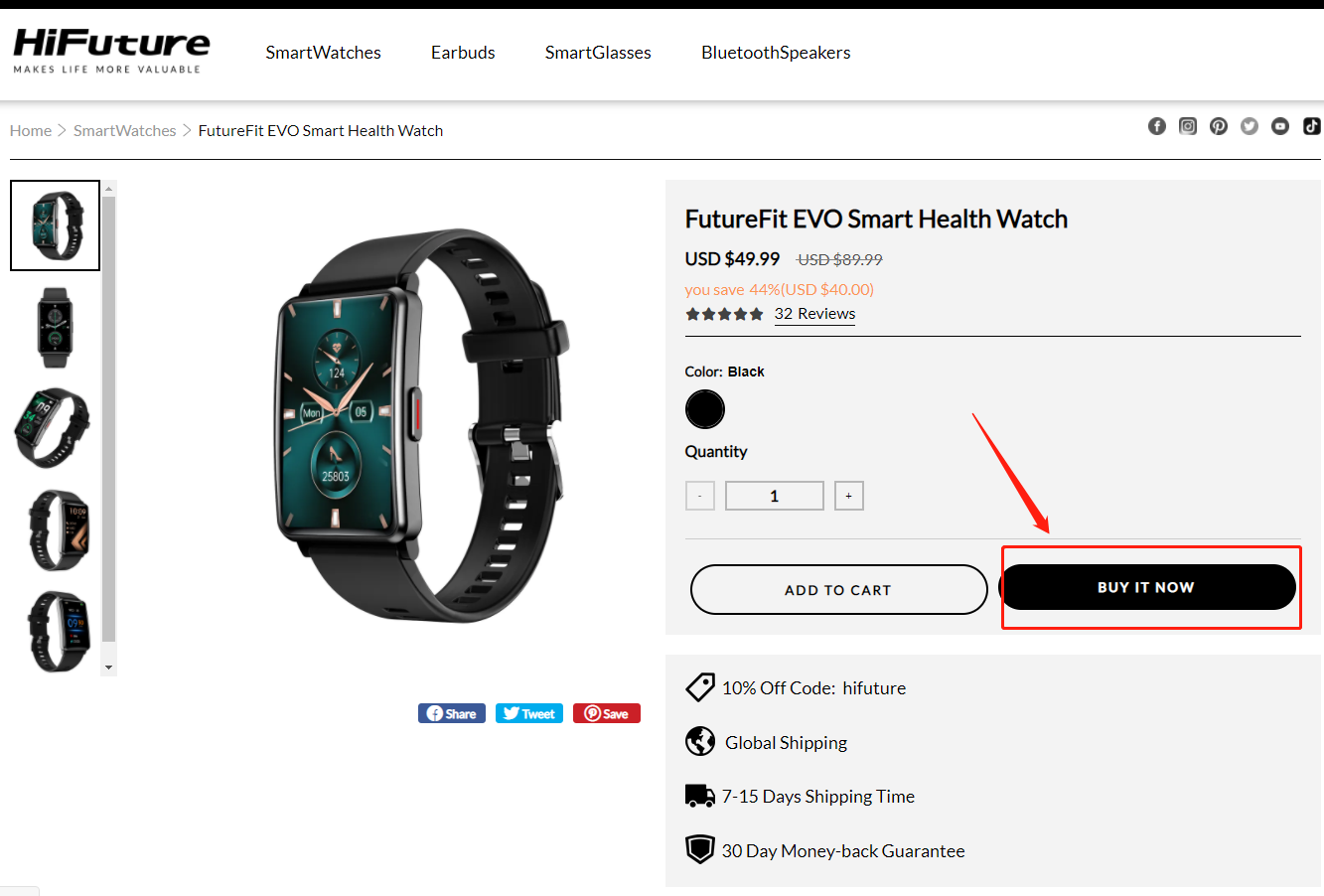 Step 3. Confirm your information. please fill in your shipping address if you're new. Then click the button "Continue to Shipping". Please note that you could fill a coupon code to get a discount if you got one.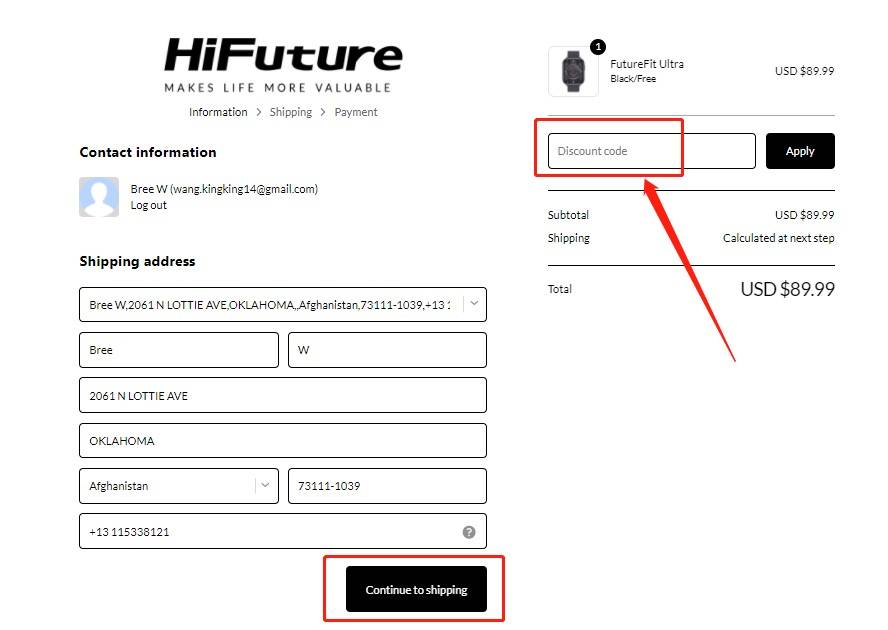 Step 4. To further confirm your information includes the contact way, shipping method, product value, etc. Click the button "Continue to payment" if everything is ok. Also, you could click the button "Return" anytime if you need to back to the previous step.
Step 5. Choose a payment method, HiFuture supports PayPal and Credit cards. After payment successfully, feel assured waiting for your package.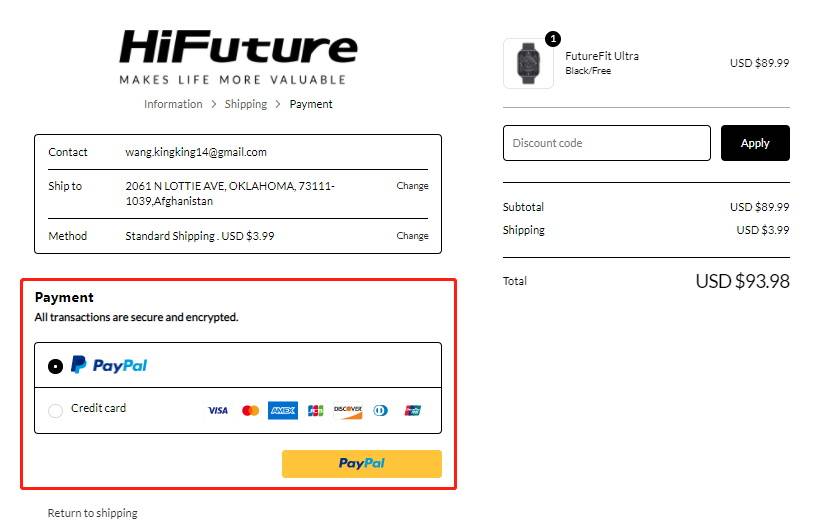 How to Purchase from Your Shopping Cart?
1. Add the product you like to your shopping cart.
2. Open your cart, if click the button "CHECKOUT", it would be same as the Steps 3 to 5 above. If click the button "Paypal", it means you'll pay for the product directly via PayPal.